Nowadays social media can play a very important role in building a brand. But a good knowledge about social media is very important, only then you can use it in the right way. If you don't have proper knowledge about it then much effort and time can be wasted while using it for the promotion of your business.
Now if someone doesn't want to use social media for promoting his trade then what is the possibility of him getting success in his trade? The answer is that you can effectively promote your business without using social media.
In this post, I am going to tell you how to build your brand without using social media.
1. Use Flyers and Posters
Even in today's modern era, you can effectively market your business with the use of flyers and posters which are marketing's very old forms. They will help in grabbing the attention of the people to your trade. You can create marketing flyers and distribute them in those places where a huge audience comes or passes through. These places can be bars, coffee shops, etc. On your office building's outer walls and windows, you can attach posters so that the audience can clearly know the location of your office.
2. Distribute Business Cards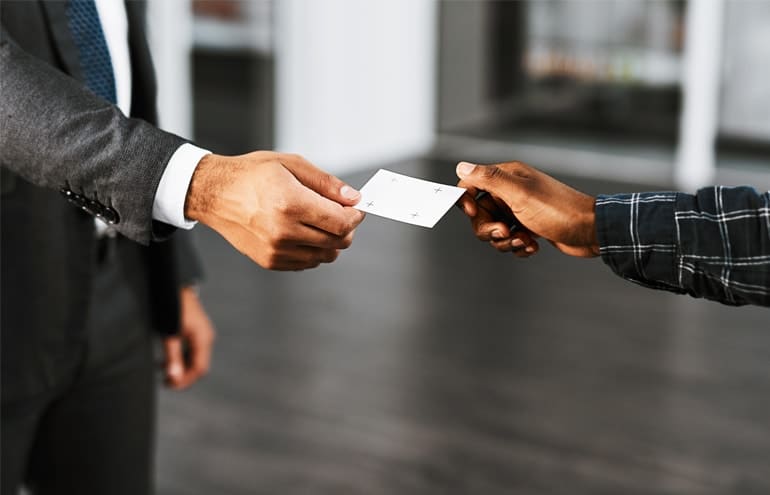 A very effective method to market your business offline is giving out business cards. The purse or wallet that you use always needs to have business cards in sufficient quantity so that if anybody takes interest in your company then you can give him your business card. Don't use a business card that looks boring or plain but use a card that can describe your business in an attractive way.
3. Communicate with People
Every business owner has a great passion for his business. So, if you are running a business then you need to reflect your passion for your trade at the time of telling others about your business. Whenever you notice that someone is taking interest in your business then go and tell him the benefits of buying from you. In between your interaction with him you can also give him your business card.
Along with this if a specialist is giving tips to market business in an effective way, then you should learn those things from him that are beneficial to your trade. But don't try to share the same knowledge with others until you gather enough experience in that area.
4. Participate in Trade Shows
If you want to inform others about the products and services of your business then you can do this by participating in trade shows because in these types of shows a large number of people gather and you can easily tell them all the benefits of buying from you. The trade shows have become so popular that a large number of industries are taking interest in participating in them. You can get the newest information about those competitors at the show who have participated in it and so it doesn't matter if you are unable to get a booth there.
5. Give Incentives to Those Customers Who Refer Your Brand to Others – If someone tells others about the advantages of buying from your business then it can be considered a very good way of promoting your business. The others can be his family or friends and they will definitely trust everything that he will tell them about your business. So, after listening to the advantages of your trade from the close ones the possibility of the people buying from you increases.
But it is not easy to convince anybody to refer your brand to others. If you will give a free product or a coupon for referring your brand to others then your customers will more likely take interest in doing that.
6. Give out some free items of your brand at the time of promoting your business – Whenever you tell others about the products and services of your brand then give out some of your branded items to a few of these people. The items can be rulers, pens, etc. Each time the people will use these items they will remember your company and many of them may like to buy from you. Rulers and pens will not cost you so much and if you will give their order in huge quantity then your much money can be saved.
7. Grab the attention of the people by making certain changes – Sometimes traditional marketing can't help you to the extent that you have expected. But in such a situation you need not worry at all but try to make certain changes like changing the shades of flyers and creating a new and attractive logo. In this way reaching your audience will be possible for you without using social media.
Read More: https://techbuzzonly.com/